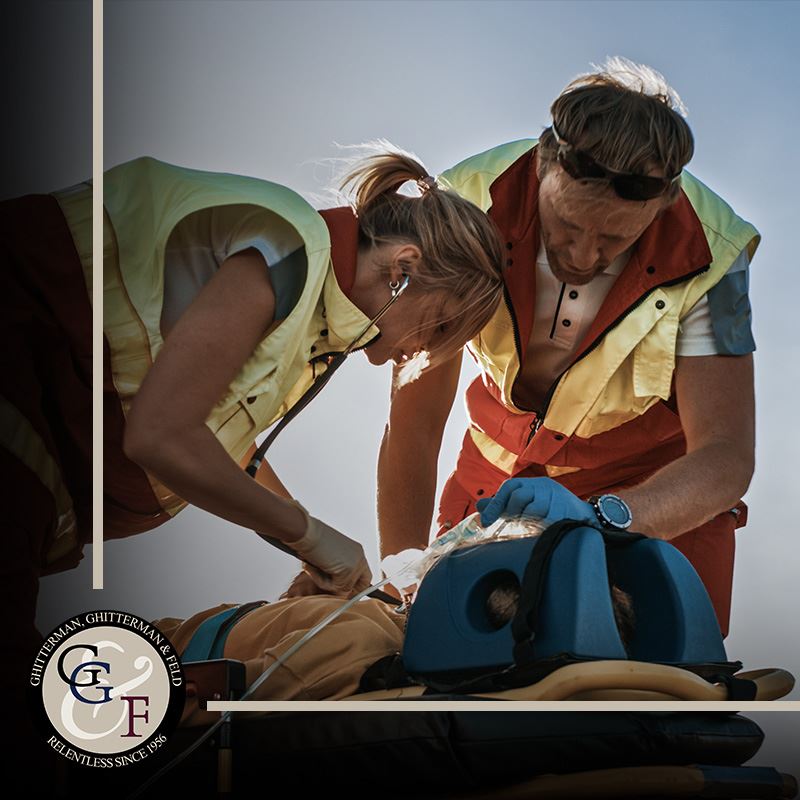 Experienced Personal Injury Attorneys in California
At Ghitterman, Ghitterman & Feld, our Santa Barbara personal injury lawyers have protected the rights of California residents since 1956. We understand that when someone is injured because of another person, party, or entity's negligence, it changes every aspect of their life.
In some cases, the physical and emotional injuries may heal. Still, the financial harm they endure can quickly become overwhelming, thanks to mounting medical bills and a lack of income from taking time away from work while they recover. In other cases, our clients are left with permanent injuries that change the trajectory of their lives.
If you were injured or lost a loved one in an accident caused by negligence in California, we want to help you enforce your legal rights and options by holding the liable party accountable for your full financial recovery.
With six offices throughout the state, we are dedicated to serving our California residents when and where they need us. We are more than attorneys, we are advocates who provide precise legal advice and representation that exceeds our clients' expectations so they can focus on getting their lives back.
We are champions for justice, starting with your case. Contact us today to learn more. Call us today at (805) 243-2179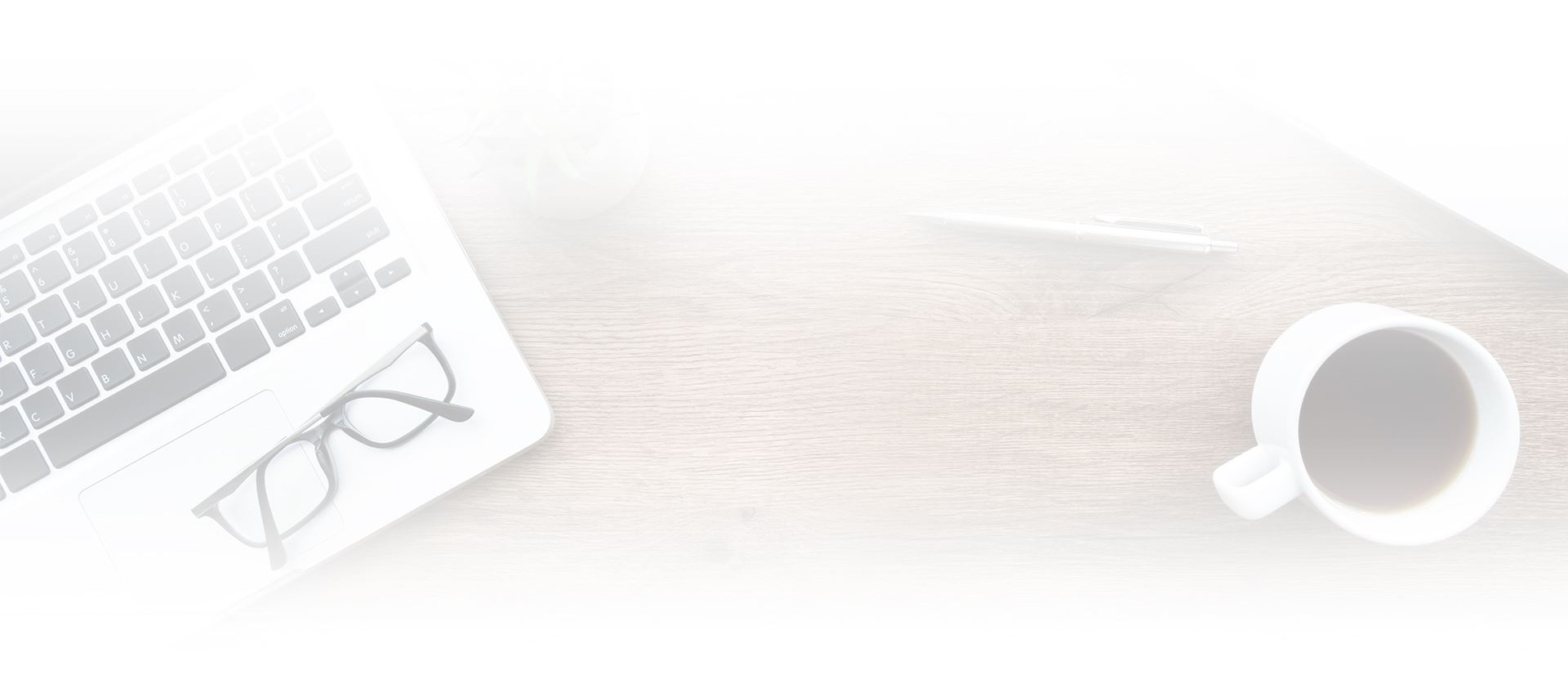 Hear From Our Happy Clients
At Ghitterman, Ghitterman & Feld, your satisfaction is our priority! See for yourself what our clients have to say about working with us.
"Experienced the Utmost Professionalism"

They are well organized, very knowledgeable of the workers' compensation industry, and have had an excellent reputation for many years.

- Nadine

"They Make You Feel Like Family"

Ben Feld was a terrific attorney as he guided me through the disability process. Most importantly, he would return my calls or my texts very quickly. I cannot recommend GG&F more highly. They make you feel like family.

- Kellie D.

"It Was a Miracle! I Am So Thankful and Grateful!"

Mr. Feld got me my SSDI in 2 month on contingency, which was greatly appreciated! That was 2 years faster than the nightmares that everyone hears about. I was crying! It was a miracle! I am so thankful and grateful!!! Thank you so much Benjamin Feld!!!

- Kathy G.
What Type of Personal Injury Cases Will Ghitterman, Ghitterman & Feld Handle?
Personal injuries can occur anytime and anywhere in Santa Barbara when negligence is a factor. Whether it is a vehicle collision on US-101 or dangerous conditions at a local retailer, injuries caused by negligence change lives without notice.
Our Santa Barbara personal injury lawyers represent clients who have been hurt in all types of accidents caused by negligence, including, but not limited to:
Auto Accidents
Bicycle Accidents
Construction Site Accidents
Motorcycle Accidents
Negligent Security
Pedestrian Accidents
Premises Liability, including Slip-and-Fall Accidents
Product Liability
Truck Accidents
Workplace Assaults
Wrongful Death Claims
Our Santa Barbara personal injury attorneys specialize in catastrophic and complex injuries caused by negligence on our roads, inside businesses, and workplaces throughout California. If you have suffered an injury or have lost a loved one to neglect, contact our skilled personal injury lawyers in Santa Barbara for help today.
We understand that getting hurt in an accident caused by another person's negligence is life-changing. Our skilled attorneys and support staff apply our decades of experience and extensive resources to help our clients pursue maximum compensation for their injuries as we stand side-by-side throughout the legal process.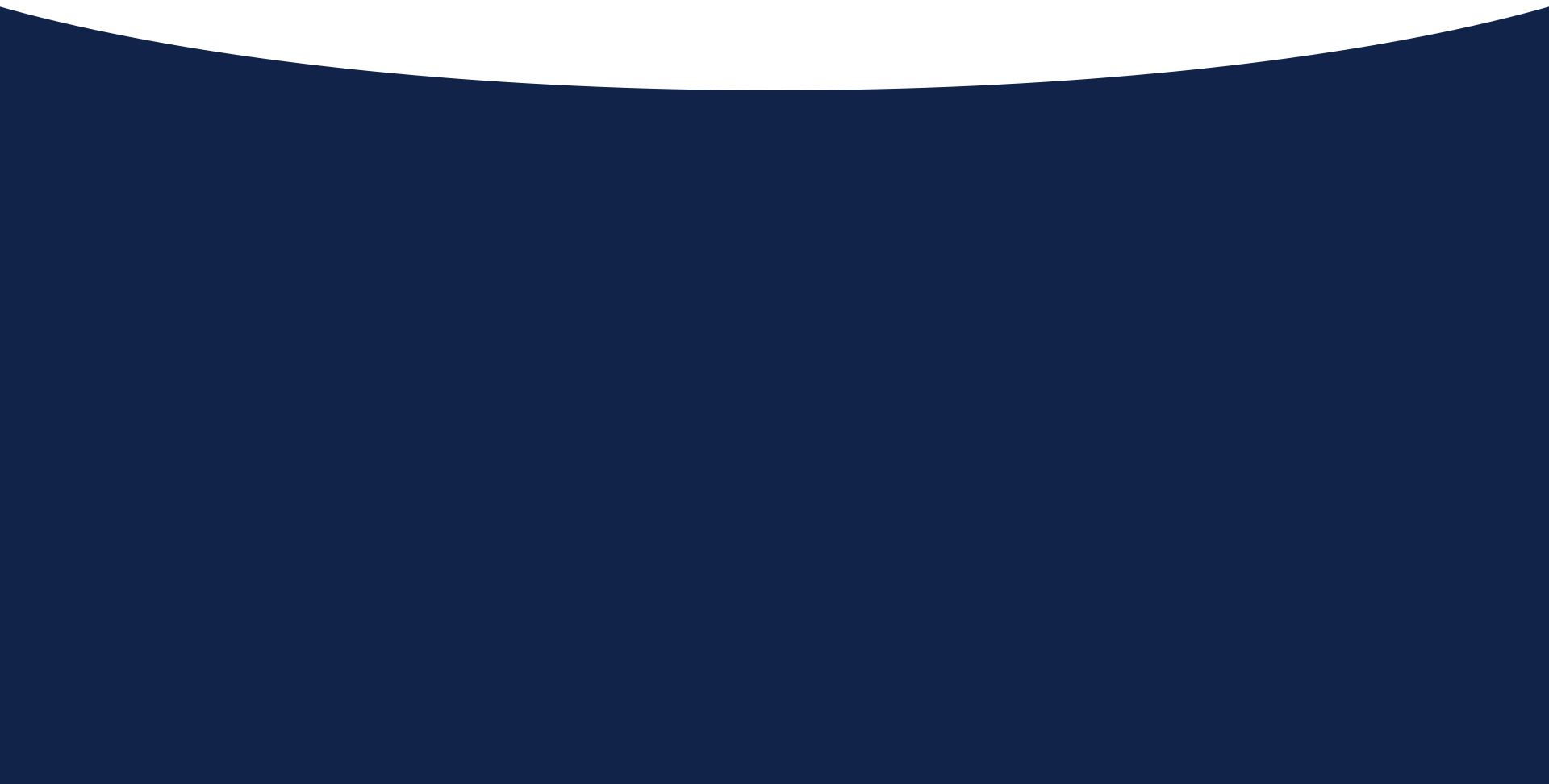 What Type of Financial Recovery Can I Pursue After Suffering a Personal Injury Caused by Negligence in California?
Based on how the injuries have affected their lives, the damages we pursue for each client are unique and may differ from another case's recovery options.
Common forms of compensation our Santa Barbara personal injury lawyers pursue may include:
Past and Future Medical Expenses.
Loss of Past and Future Wages.
Loss of Wage-Earning Capacity.
Reduced Future Earning Capacity.
Past and Future Pain and Suffering.
Past and Future Mental Anguish
Physical Impairment.
Physical Scarring & Disfigurement.
At Ghitterman, Ghitterman & Feld, our personal injury attorneys in California handle every aspect of our client's cases and produce real results for real people who need our help.
We pride ourselves on our reputation for obtaining the best result possible due to our expertise, tenacity, and accessibility, and we welcome the opportunity to review your personal injury claim during a free consultation.
We Have a Relentless Commitment to Protect Our Client's Rights. Always.
We know that no matter where or how you were injured, the insurance company will not simply write a blank check for your complete recovery needs. Instead, it will put up seemingly insurmountable resistance, making your pursuit of fair and just compensation feel hopeless.
You deserve more. We are dedicated and persistent advocates for our clients who leave no stone unturned when managing their unique cases. We can do the same for you and your family.
We have six physical offices in Bakersfield, Fresno, Santa Barbara, Santa Maria, Santa Barbara, and Visalia, and our top-tier technologies provide a virtual reach to serve clients throughout California. We offer free in-person, telephone, and virtual consultations to offer straightforward legal advice for your unique needs.
Contact us today to learn more about your legal rights and options to pursue the negligent party that caused your injuries so you can confidently move forward with a personal injury claim against their insurance provider.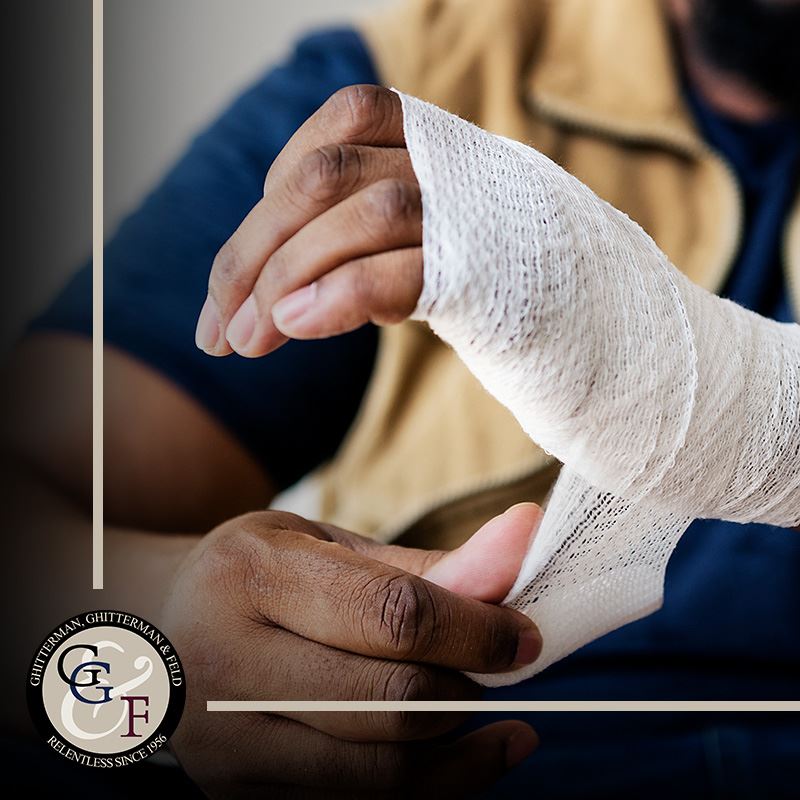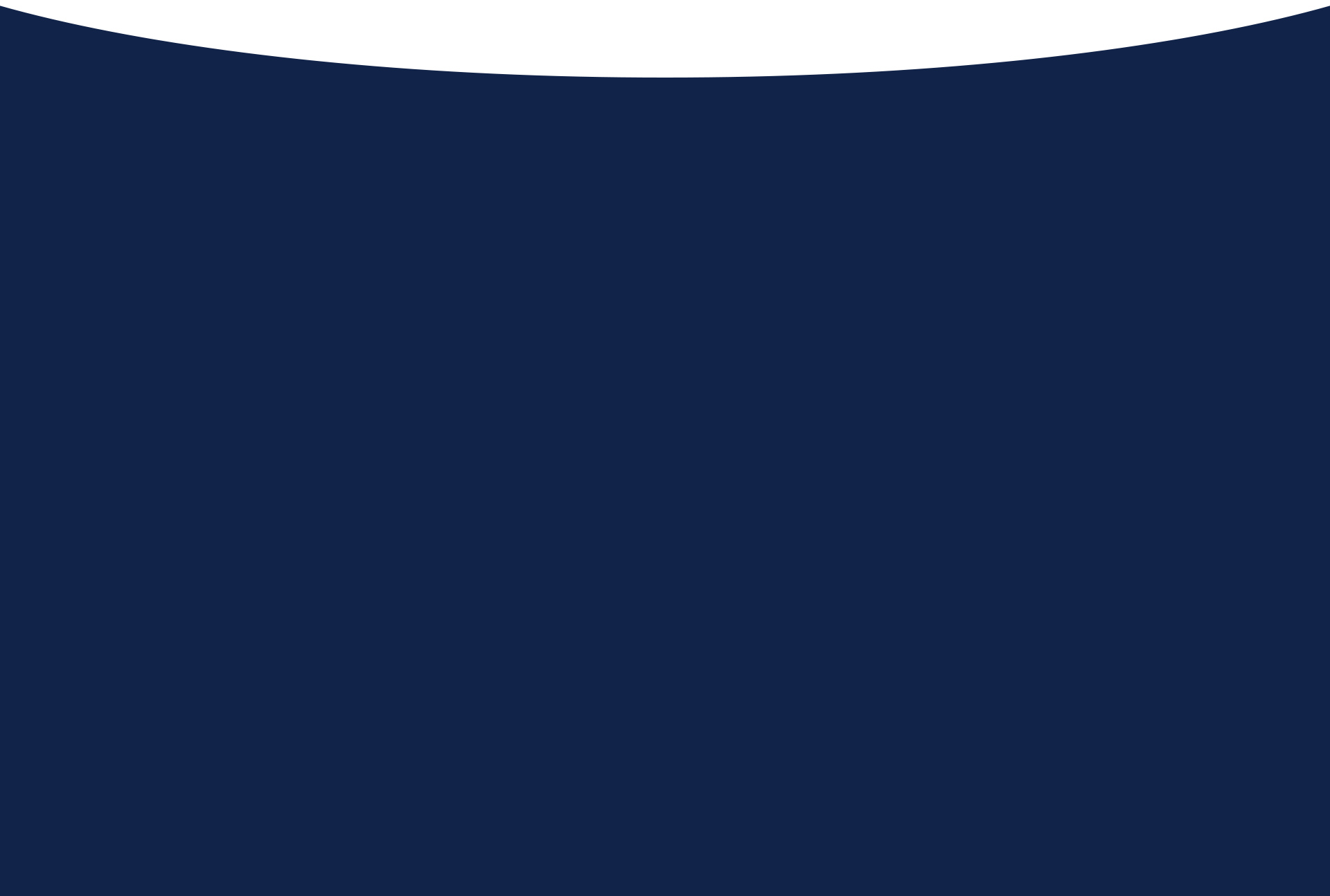 Why Choose Ghitterman, Ghitterman & Feld?
Relentless Commitment to Protect our Clients' Rights. Always.
Details

We Leave No Stone Unturned

Exceed

We Exceed Our Clients Expectations

Rights

We Talk With Our Clients to Ensure They Know Their Rights

Advocacy

We Are Dedicated and Persistent Advocates for Our Clients

Excellence

We are Committed to Professional Excellence

Champions

We are Champions for Social Justice.